FIBARO Home Center 3 Lite - The smart home starts here!
Start your adventure in the world of smart homes with the help of FIBARO Center 3 Lite!
Home Center 3 Lite is a smaller version of the most advanced controller for smart home management in the world. The device is designed based on the technology and solutions used in the Home Center 3 platform. Z-Wave devices for controlling household appliances, lighting, blinds, air conditioning and heating, alarm or irrigation systems can be connected to this controller - all at the touch of a button, gesture or word. Home Center 3 Lite is recommended for apartments or smaller smart homes or as a secondary controller to Home Center 3.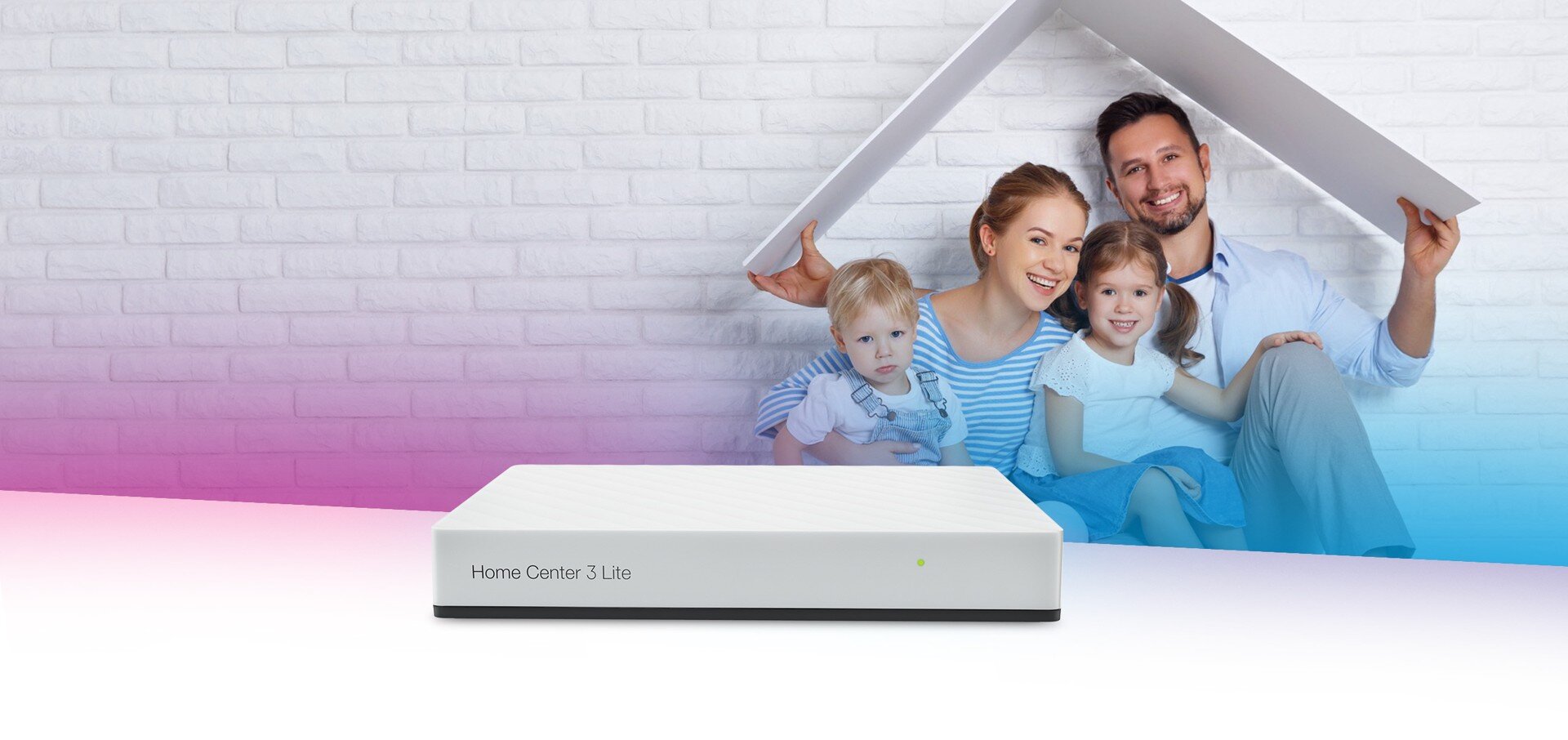 The smart hub is the heart and mind of a smart home!
Home Center 3 Lite is the perfect start, as the device is at an attractive price and provides you with all the features of FIBARO systems.
Also, this controller is an attractive offer for those who would like to expand the network with Home Center 3, by adding additional controllers / hubs (covering different floors of a house with a large area) or to connect small objects, such as a house. for guests or a summer villa.
Features:
Processor: Single-Core ARM Cortex A7 900Mhz
RAM: 512 MB DDR3L
HDD / Flash: 4 GB eMMC Flash
USB 1 port (2.0)
Wi-Fi protocol 802.11 b / g / n 2400.0-2483.5 MHz
Radio protocol Z-Wave (700 series) EU 868.0-868.6 MHz
Conforms to standards: RED 2014/53 / EU, RoHS 2011/65 / EU, 2015/863, IEC 62368-1: 2014
Operating temperature: 0 - 40 ° C
Operating humidity: max. 75% relative humidity (no condensation)
Power supply via USB micro B
Power adapter: 5V DC, max. 1A (included in the set)
Dimensions: 178 x 110 x 31mm